The myth of the subcontrabassoon (an imagined member of the bassoon family capable of playing a full octave below the contrabassoon) stretches back to the 1800s. But in all that time, one had never been built. In 2021, that changed.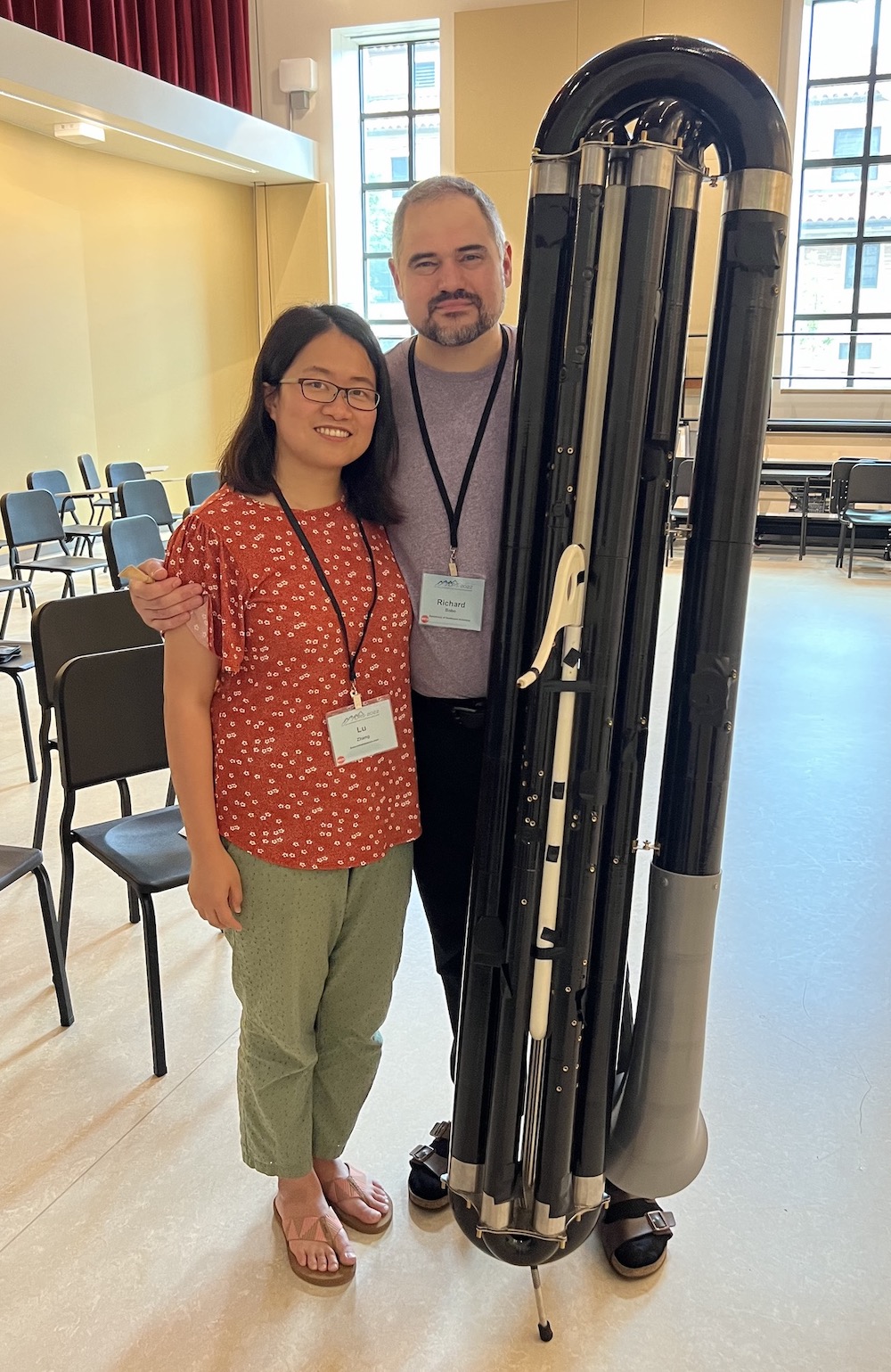 2022 Subcontrabassoon Prototype, Mk2 (with Lu Zhang)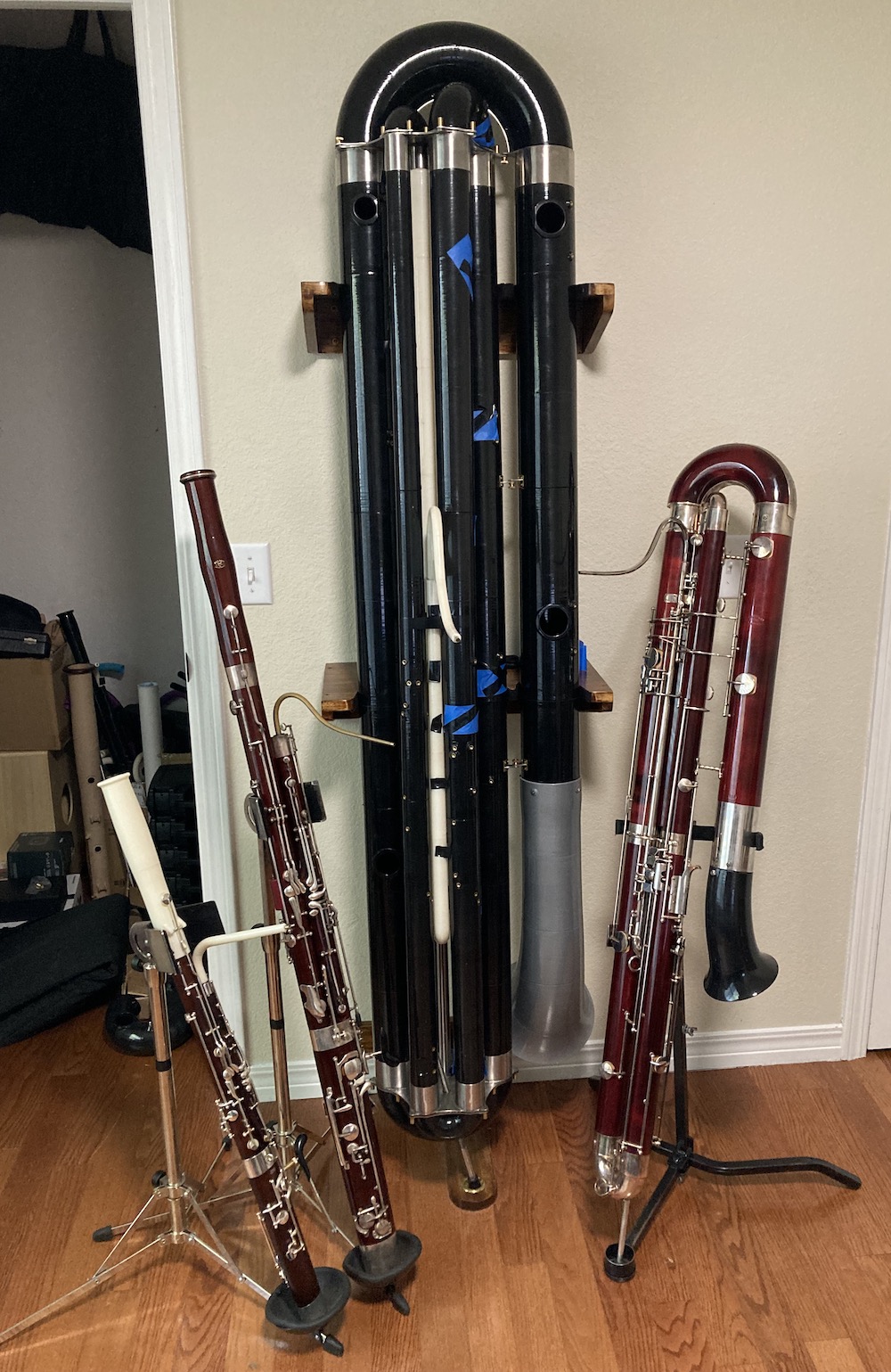 Bassoon Family (Tenoroon, Bassoon, Subcontrabassoon, Contrabassoon)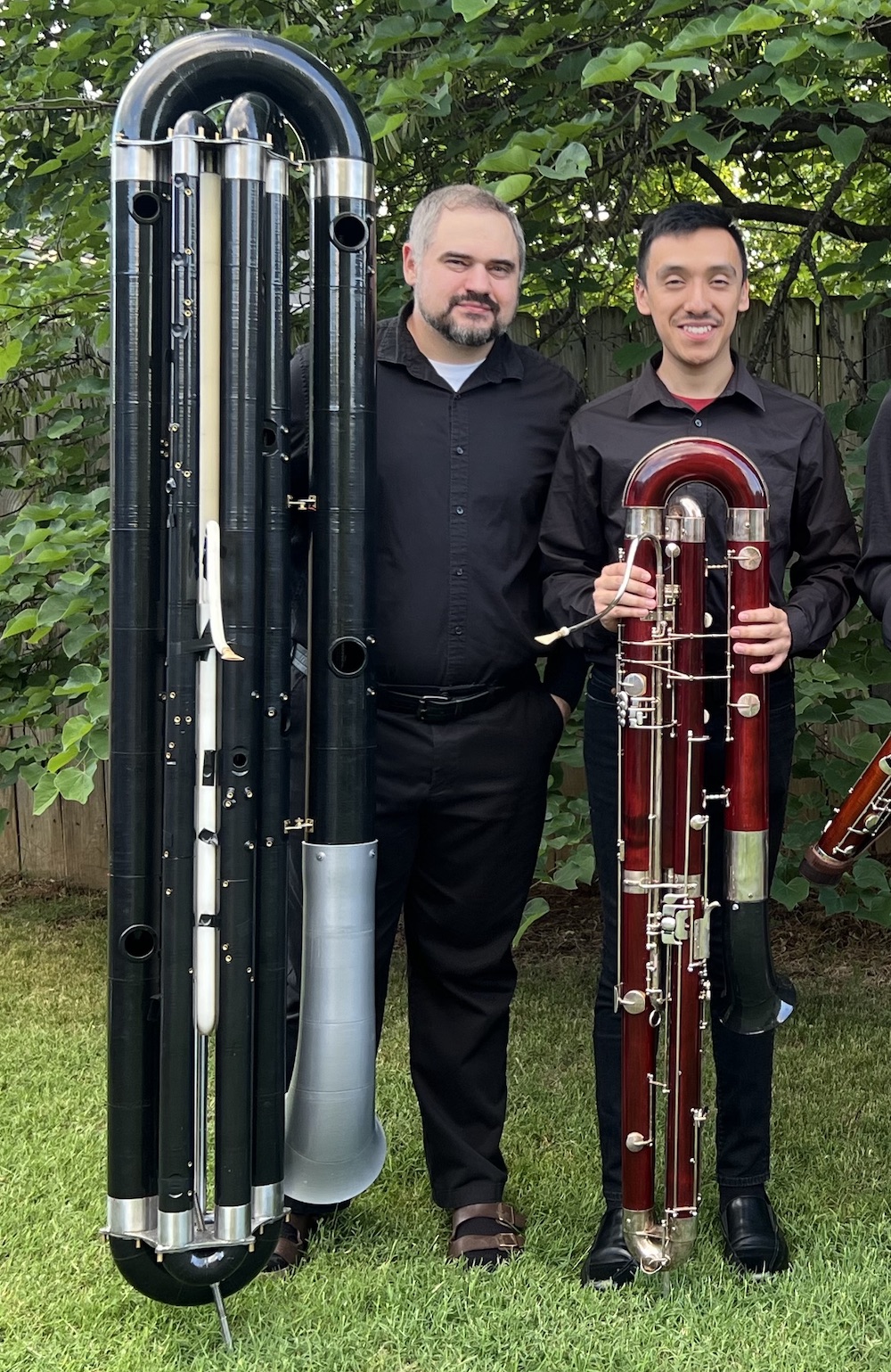 Subcontrabassoon and Contrabassoon (with Josue Avelar)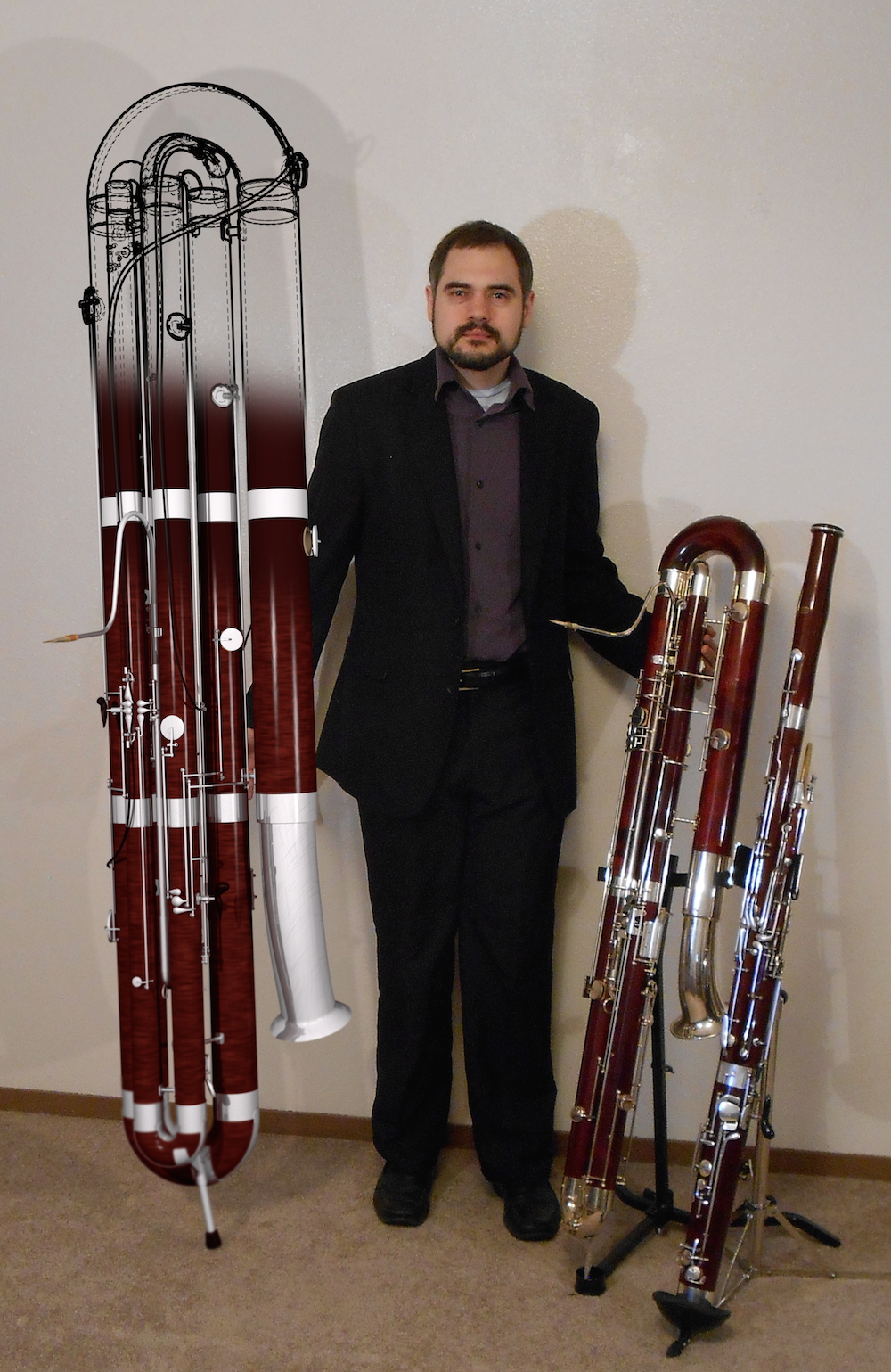 2016 Subcontrabassoon Render, Mk0
My name is Richard Bobo and I've been waiting my whole life for two things: a manned mission to Mars, and a subcontrabassoon. Sadly, I am not a rocket scientist, an astronaut, or a trillionaire and Mars remains outside my reach. I am, however, a professional contrabassoonist with a solid understanding of the mathematics and physics of musical instrument design, years of practical experience with machining and computer-aided-design, and (perhaps most importantly) I'm tired of waiting.
If you're interested in seeing my design grow from an incomplete playable prototype to a fully-capable instrument, you can help spread the word by sharing and liking the project's Youtube channel and Facebook page.
You can also contribute directly using PayPal and be listed as a contributor on the project's supporters page.